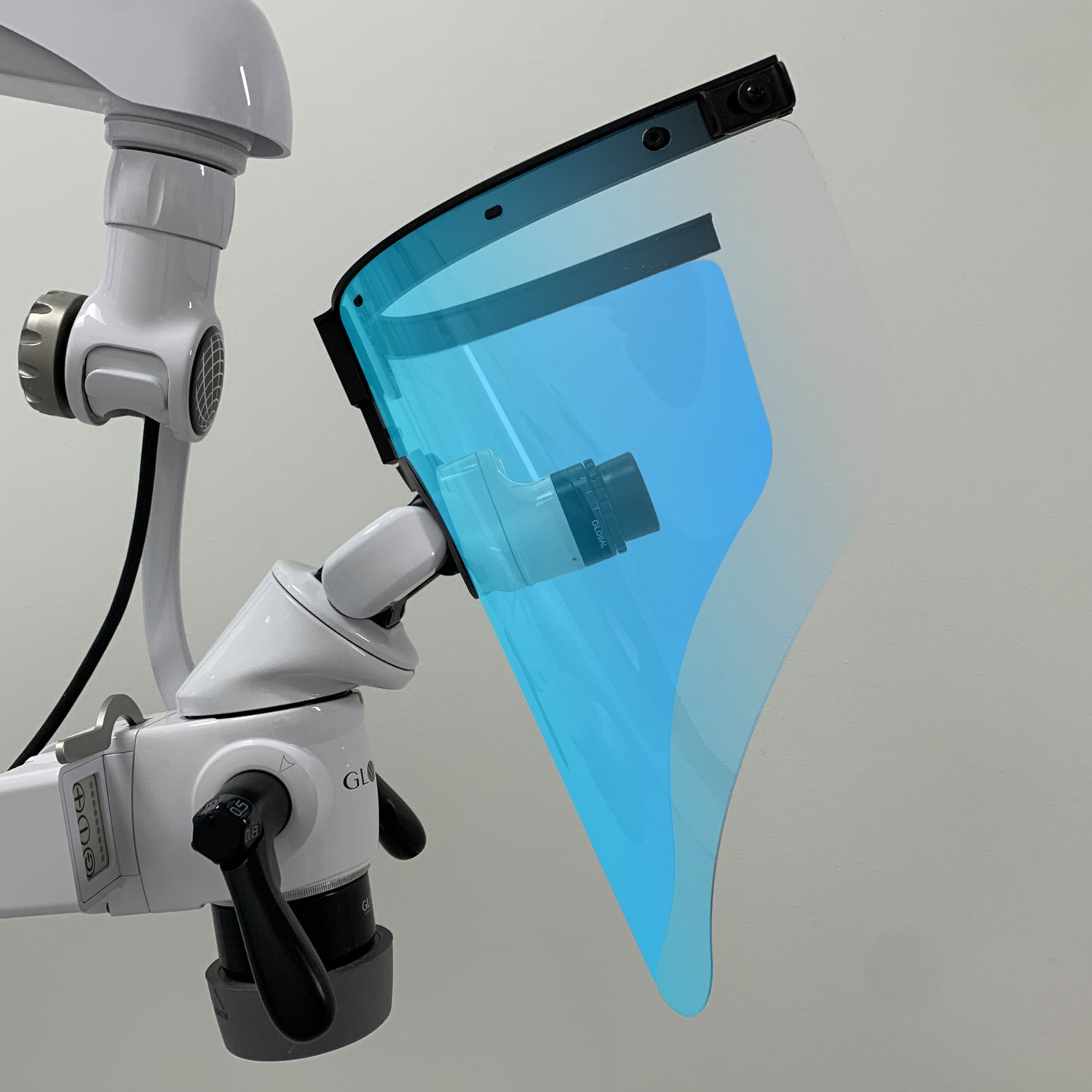 Meet SHIELDONT
• Designed by an endodontist for microsurgeons
• Protects face & eyes against surgical splash-back
• Promotes ergonomic posture
• Replaces goggles & face shields that hinder clear vision
• Allows proper eye-relief distance & prevents eye fatigue
• Installs without disassembly of your microscope*
• Works with all major microscope brands: Zeiss, Global, Seiler, Leica**
ORDER NOW
Protect Yourself & Invest in Our Future
Your purchase enables Shieldont to give back to residencies serving on the front lines.  
OUR MISSION
SHIELDONT for All Microscope Brands
Dr. Beller, California

With COVID, I was ready to throw in the towel on endodontics, until I saw your shield!

Dr. Julian Webber, Harley Street Centre for Endodontics, U.K.

You immediately feel cocooned in a bubble of safety!

Dr. Austyn Grisson, UT Houston

I like it! Honestly, I forget that it is even there!
* Most models install without  disassembly of microscope. Some Global microscopes benefit from a single set-screw replacement (included with shipment).
** Shieldont will fit additional microscope brands by request.  Send request to info@shieldont.com